Beineu-Shymkent Gas Pipeline LLP has raised a beneficial syndicated loan
Nur-Sultan                                                                                                 August 16, 2019
With the support of Samruk-Kazyna National Welfare Fund JSC and KazMunayGas NC JSC, the joint venture of KazTransGas JSC and Trans-Asia Gas Pipeline Co. Ltd – Beineu-Shymkent Gas Pipeline LLP (BSGP) has signed Facility Agreement on raising the syndicated loan with international banks to the total amount of 720 mln. US Dollars.
Beineu-Shymkent Gas Pipeline LLP will send the loan funds for refinancing of the loan provided by China Development Bank and Bank of China in 2012.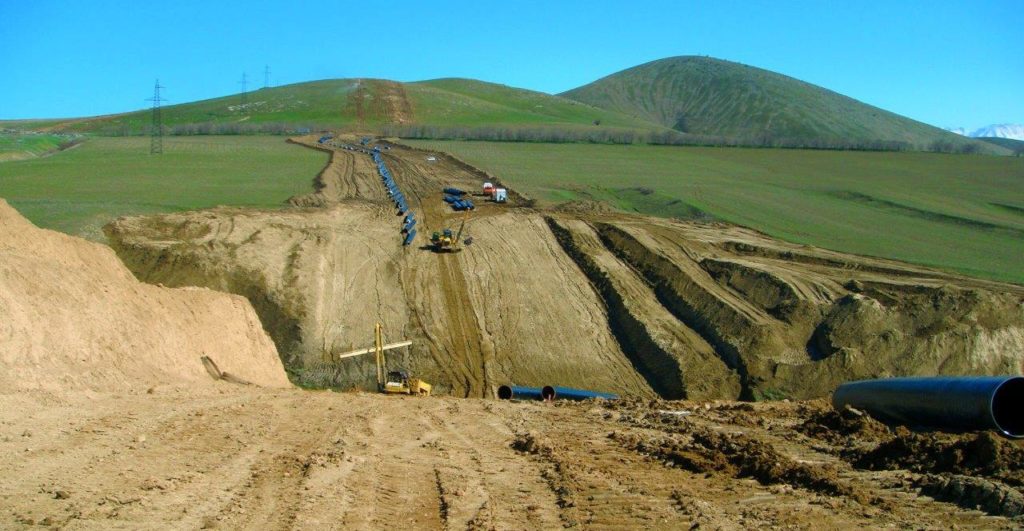 Lead banks such as MUFG Bank, Ltd (Japan) and Bank of China, Ltd (PRC) are the financing arrangers.
Guarantees of KazMunayGas NC JSC and KazTransGas JSC allowed for raising debt financing for BSGP under more favorable conditions at the decreased interest rate, as a result the expenses for payment of remuneration decreased by 10 mln. US Dollars per year.
Refinancing of the loan will allow for improvement of financing terms and reduce the duration of loan. Thus, considerable funds are released from the reserved account and there is no necessity to conclude "ship or pay" gas transportation contract. This Facility Agreement contributes to significant decrease of debt loan of the national operator KazTransGas JSC. In future it is planned to refinance this loan by debt raising in KZT to minimize the currency risk.
Such attractive conditions under financial agreement with international banks bear evidence of high assessment of the credit background and investment attractiveness of Kazakhstan gas industry. Signing of this agreement has an important value as related to development of partnership relations with international financial institutions.
Press-service of KazTransGas JSC
Tel.: +7(7172) 55 23 16