Amangeldy Gas LLP held command and staff exercises
The exercises were held on the territory of the Shu-Sarysu production branch (SHS PB) of Amangeldy Gas LLP.
The main purpose of the last exercises is improvement of practical skills of the management bodies of civil defense and emergencies of SHS PB, operational group of Karazhal branch of "Ak Beren" of "Republican Central paramilitary headquarters of the professional emergency services" LLP, of the personnel of "Sauyt Syondyrushy", "Sauyt Zhedel Toby" LLP and other territorial formations to the implementation of measures for the elimination of gas and oil leaks in wells and accidents on the contract area of SHS PB "Amangeldy Gas" LLP, as well as providing first aid to victims of emergency situations.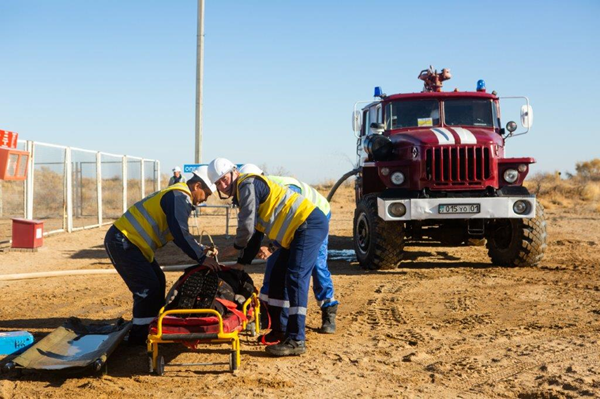 Bodies of different levels of management were involved in the exercise, more than 50 employees of the company and contractors, about 14 pieces of equipment were involved.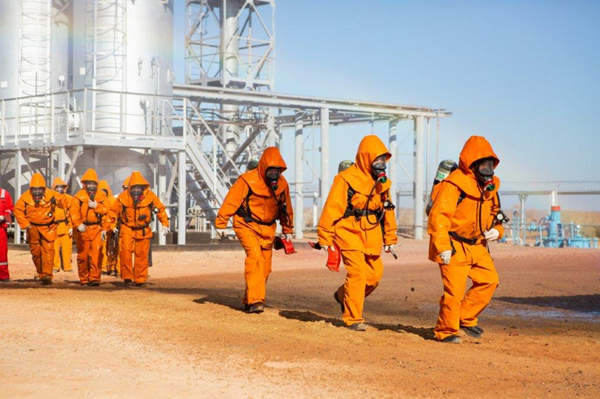 According to the plan of the training, two rescue operations were worked out:
The first – the gas emission during the major underground repair of well No. 119 at the Amangeldy field;
The second – the elimination of a gas breakthrough on a technological gas pipeline with a diameter of 219 mm at the in-field site of SHS PB "Amangeldy Gas" LLP.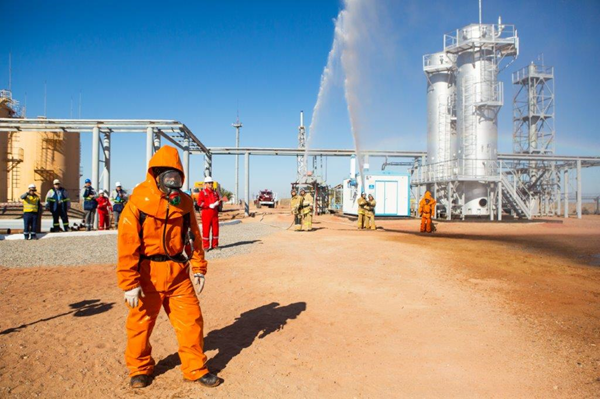 As the practice of well construction shows, the lack of necessary skills and inability to manage an emergency situation often leads to the transition of conventional gas and oil to an open fountain, and this is one of the most difficult types of accident in drilling.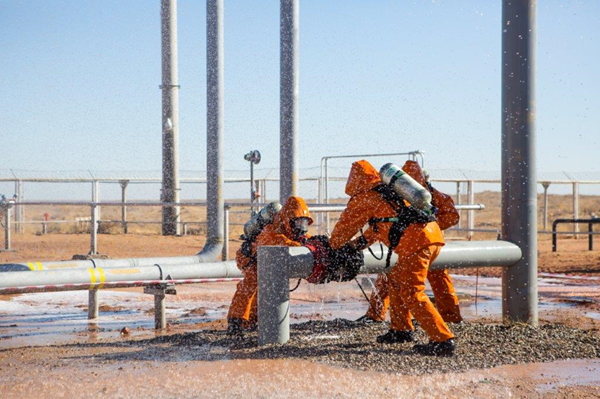 According to the representative of the Department of emergency situations of Zhambyl region, the training issues were worked out qualitatively and in full. "The management bodies and civil protection forces of Amangeldy Gas LLP, the personnel of the contracting organizations showed confident and coordinated actions," he said.